F-150 Lightning Intelligent Backup Power

---
The Ford F-150 Lightning takes all-electric power to a whole new level. With its Intelligent Backup Power feature, you can set up your truck like a home generator and keep running the appliances.
When the snow or rain starts falling in Lansing, Holt, or East Lansing, MI, you'll have the key to comfort as you weather these storms. Read on to learn more about the F-150 Lightning's generator system, and contact us at LaFontaine Ford Lansing for a test drive!
---
How Does the F-150 Lightning Intelligent Backup Power Work?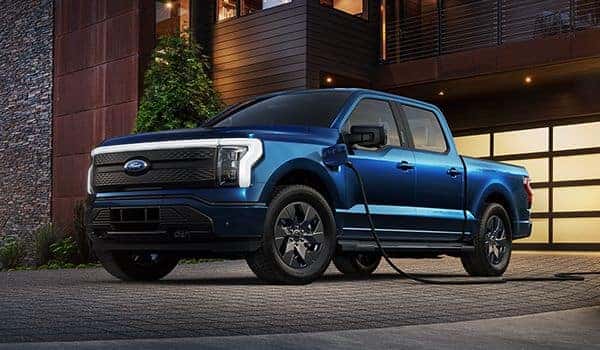 To get started with Intelligent Backup Power, you'll first want to purchase the Home Integration System. Our trusted vendor, Sunrun, has the tools and equipment to securely set it up and get the system hardwired to your home. A 100A circuit provides the most optimal charging, so that's what they recommend.
Along with the Home Integration System comes the Ford Charge Station Pro. This 80-amp system pumps out the power you need and can conveniently be connected to your home's electrical box.
Opt for the extended-range F-150 Lightning battery to enjoy the best and longest-lasting power. With all the right equipment, you can now use your truck as a home generator. Should the power go out, this system provides energy for up to three days. If you only use the generator sporadically for essential appliances, it can even last up to 10 days.
---
F-150 Lightning Standard- vs Extended-Range Battery
We mentioned the extended-range battery above, so let's look at it in comparison to the standard-range battery. It's important to be aware of the differences so you can make the best decision regarding your backup power and on-road range.
Ford F-150 Lightning: Standard- vs Extended-Range Battery
| | | | | | |
| --- | --- | --- | --- | --- | --- |
| Battery | Ford Charge Station Pro | Software Activation Fee? | EPA-estimated range | Miles added per charge hour | Maximum Towing Capacity |
| Standard-Range | Available for purchase | Yes | 230 miles | 19 miles | 5,000 lbs. |
| Extended-Range | Included with purchase | No | 320 miles | 30 miles | 10,000 lbs. |
With regard to the Intelligent Backup Power system, the extended-range battery already comes standard with the Ford Charge Station Pro. This convenient addition has you one step closer to being ready to power your home.
As noted by its name, the extended-range battery also achieves greater fuel economy so you can take on highway lanes and city streets alike. When it's time for a charge, it will power up faster and add more miles within an hour.
In terms of capability, the extended-range battery can also tow more gear. While the standard-range battery handles 5,000 pounds, the extended-range offers up to 10,000 pounds of maximum towing capacity when properly equipped.
Help From the FordPass™ App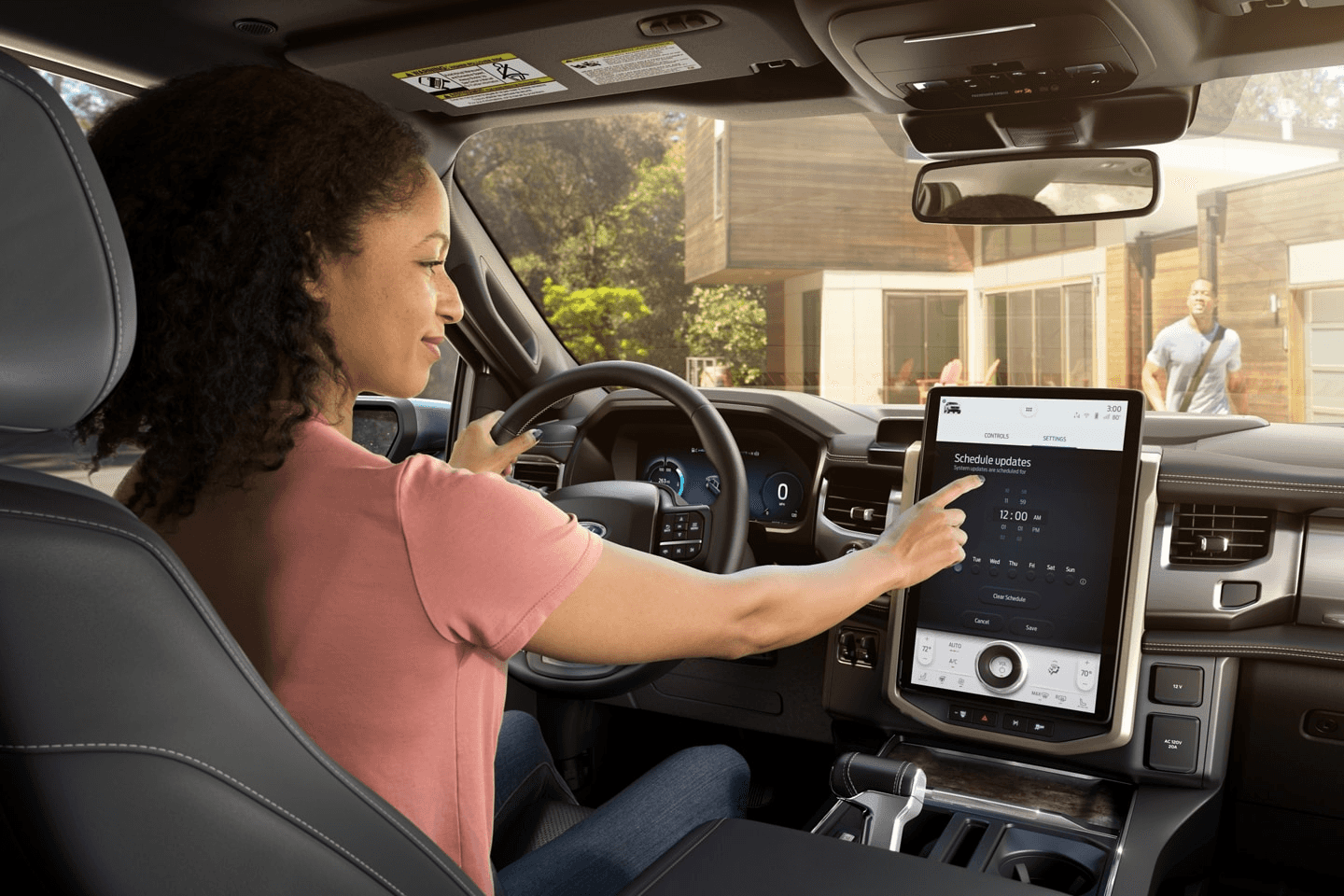 The ability to use your truck as a home generator introduces innovation like never before. To keep you informed each step of the way, you can use features within the FordPass™ app to stay updated on your home generator.
A quick download on your smartphone will show the insights you're looking for as you monitor the power. For example, you can set various limits or choose to only send a certain amount of power to the house so your vehicle retains some as well.
Not only do you stay informed about your generator but also about your electric truck in general. Keep track of the current battery charge status and know how much range you have left. Decide if you should plan a stop at a nearby charging station so you can confidently make your way home.
---
Test Drive the Ford F-150 Lightning!
We know how exciting the F-150 Lightning sounds to drivers around Lansing, Holt, and East Lansing, Michigan. That's why we have it here at LaFontaine Ford Lansing, where you can try it out and learn about its innovative features.
Contact our team today to schedule a Ford F-150 Lightning test drive!
---