Ford F-250 vs Chevy Silverado 2500

As you choose a heavy-duty truck to take to your Lansing, Holt, and East Lansing, MI, worksites, it's essential that you look for a model that meets all of your needs. The 2022 Ford F-250 and the 2022 Chevy Silverado 2500 are two of the most impressive trucks in their class. So, which model will be right for you?
LaFontaine Ford of Lansing will help you decide in this Ford F-250 vs. Chevy Silverado 2500 comparison. Let's see which of these trucks has more to offer by way of power, performance abilities, and additional technologies.
Towing Performance Abilities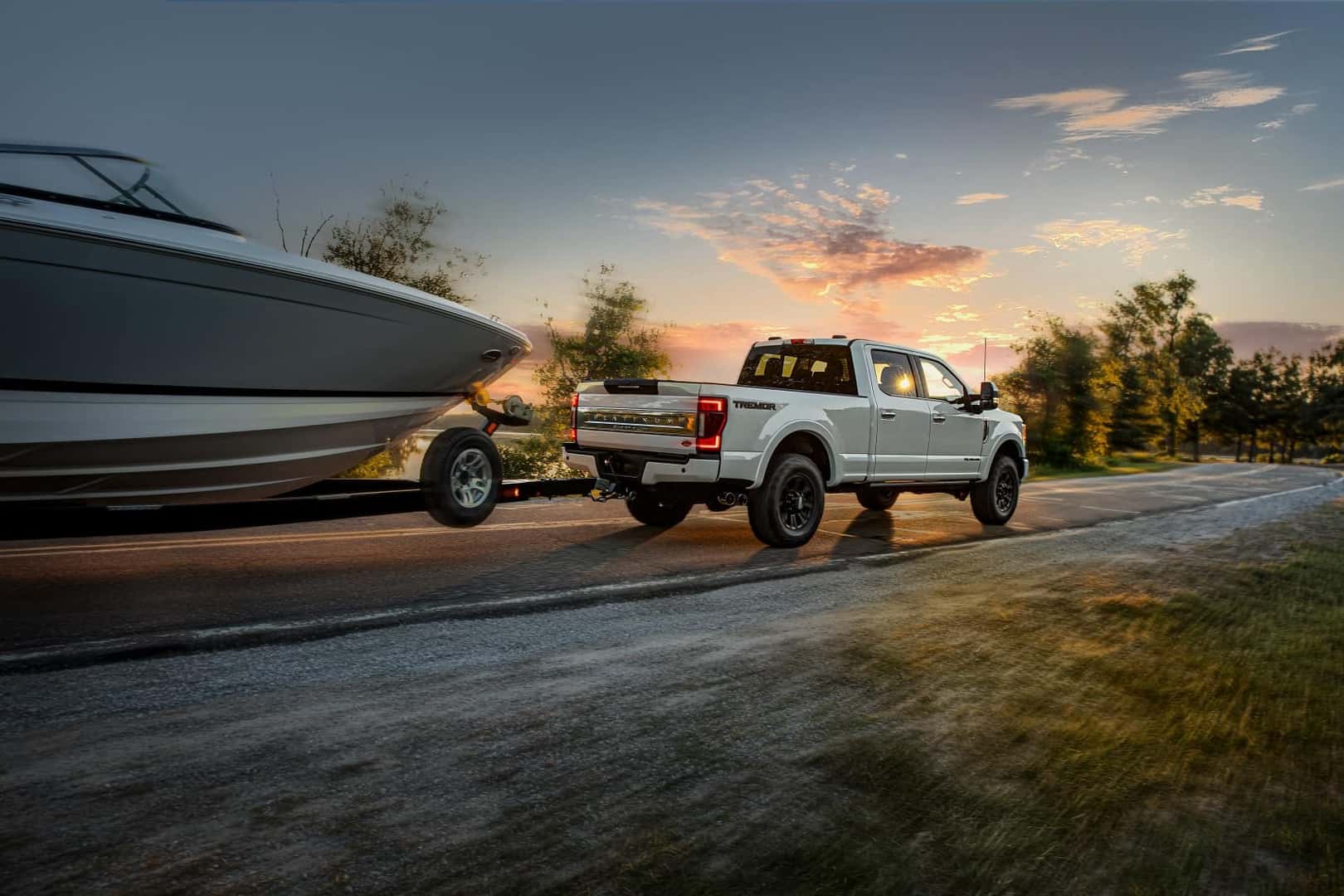 If you're looking to tow seriously heavy loads of lumber to and from your jobsites, you need a truck that can offer a heavy-duty towing capacity with ease. You need the Ford F-250, as it features a best-in-subsegment available conventional towing capacity of 20,000 pounds when properly equipped.
If you're looking for diesel gooseneck and fifth-wheel towing, you can't do better than the F-250, which offers a 22,800-pound towing capacity when properly outfitted—another best-in-subsegment rating.
The Silverado 2500 lags behind in every category. If you're looking to tow conventionally, the best this truck can offer is a maximum towing capacity of 14,500 pounds. When equipped for diesel gooseneck and fifth-wheel towing, this capacity gets a slight boost, to 18,510 pounds.
Engine Power and Specs
These impressive capacities are possible thanks to the powertrains that each truck is equipped with. The Ford F-250 is available with three engines:
6.2L V8 Flex-Fuel Gas
7.3L V8 Gas
6.7L Power Stroke® V8 Turbo Diesel
The Silverado 2500 has two available engines, the 6.6L V8 gas engine and a 6.6L Duramax® Turbo Diesel V8 engine.
When it comes to sheer power, the Ford F-250 engines can crank out more horsepower and torque than you'll find with their Silverado 2500 counterparts. The gas powertrains of the 2022 F-250 can achieve up to 430 horsepower and 475 lb-ft of torque, while the 2022 Silverado 2500 gas engine can only reach 401 horsepower and 464 lb-ft of torque.
If you're leaning toward a turbo diesel engine, you'll be pleased with the 475 lb-ft of torque produced by the Power Stroke® engine in the F-250. The Duramax® engine in the Silverado 2500 maxes out at 445 horsepower and 910 lb-ft of torque.
Assisting Your Job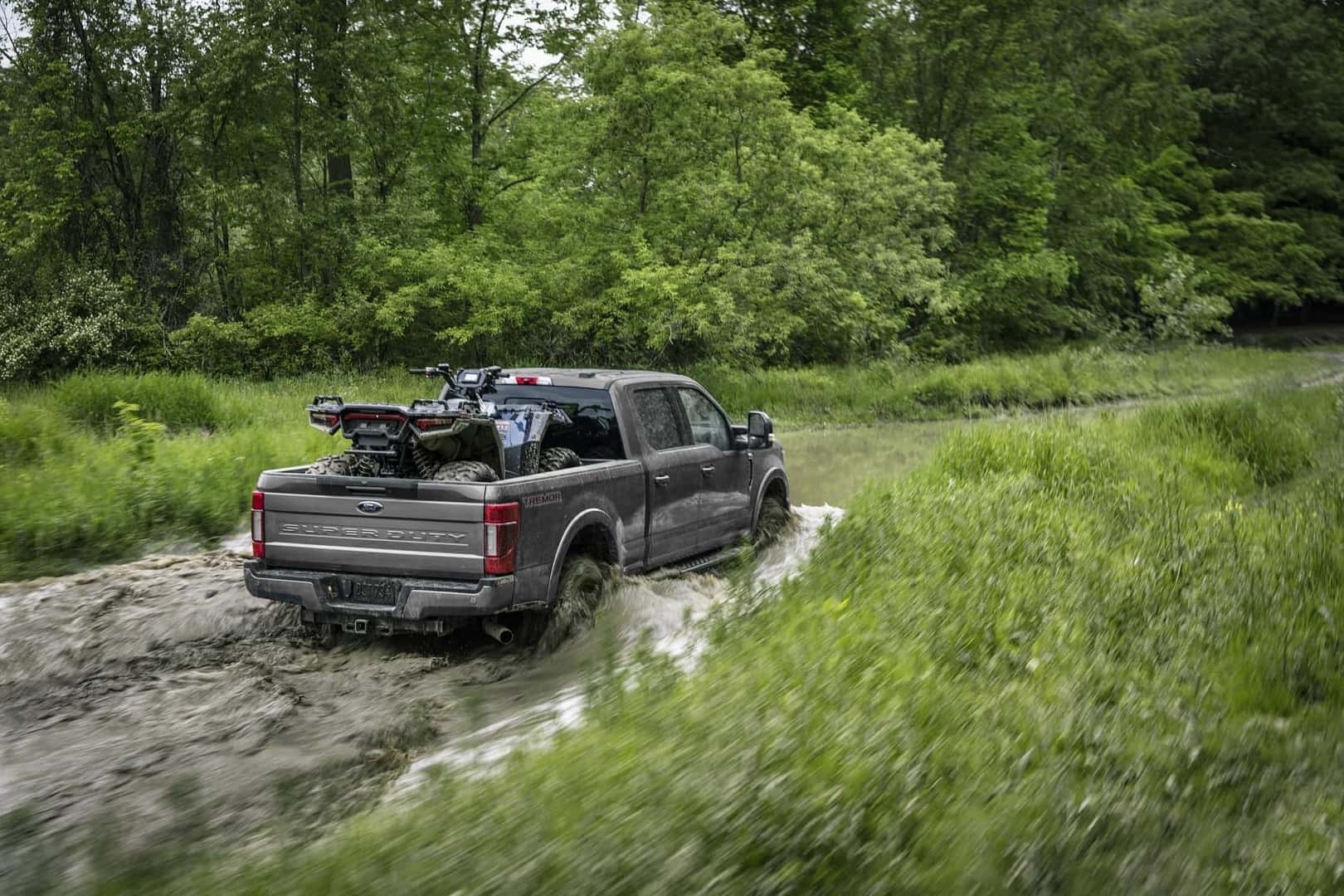 When you're on the job, you'll need extra features to help you dominate the road with ease. These trucks both come standard with a range of driver-assistance and performance-enhancing features. For instance, both the Ford F-250 and the Silverado 2500 come standard with stability control systems and Trailer Sway Control.
While both models are available with a 10-speed automatic transmission and a few drive modes, you'll have more options with the Ford F-250.
The Ford truck comes with several selectable drive modes, including:
Slippery
Tow-Haul
Eco
Deep Sand/Snow
Available Rock Crawl
The Chevy Silverado 2500, on the other hand, is only available with Tow/Haul. Without those additional options for customization, you'll likely find yourself wanting for more in this truck.
Pick Your Next Truck
When comparing the 2022 Ford F-250 vs. 2022 Chevy Silverado, the choice is ultimately yours. However, the experts at LaFontaine Ford of Lansing think that the Ford F-250 has more power, better towing abilities, and a wider range of additional features to assist Lansing, Holt, and East Lansing, Michigan, drivers on the job.
Learn more about this truck when you visit us for a test drive!