How to Charge Electric Vehicles

---
While electric vehicles are becoming more and more common on the road today, they're still a relatively new way to get around. For that reason, it's understandable for potential EV drivers to have some questions regarding how an EV works.
To help drivers in Lansing, East Lansing, and Holt, MI, better understand what makes an EV tick, our team at LaFontaine Ford Lansing has taken a look into one of the most important of these questions: how to charge electric vehicles.
---
Charging at Home
Since you'll likely be spending most of your charging time at home, we've developed a number of methods to help keep your electric vehicle powered and ready to go.
Ford Mobile Charger
When you need to charge your phone, watch, or other electronic device, it's as simple as finding an outlet and plugging it in. When it comes to keeping your electric vehicle charged, we aim to keep the process just as simple thanks to the Ford Mobile Charger.
The Ford Mobile Charger is compatible with 120V and 240V outlets for charging. With a standard 120V outlet, you can add an average range of three miles per charging hour. Meanwhile a 240V outlet can provide an average range of 20 miles per charging hour.
The best part of the Ford Mobile Charger is that it's, well, mobile.  Staying at a friend's place for the weekend? Simply pull out the charger and plug in to whichever outlet type is available. It's that easy!
---
Ford Connected Charge Station
The most powerful, and quickest, option available at home is the Ford Connected Charge Station. Once this hardwired 240V/48A station is professionally installed, you can enjoy an estimated 30 miles per charging hour, which can fully charge your car from 0% to 100% in just around 10 hours!
---
Schedule Your Charge
With the FordPass App and the SYNC®4A system, you can even schedule your charging. This lets you customize your charging time and set a cap on your charge level. Once scheduled, you can easily check the status of your charge through the FordPass App or the Sync®4A system.
---
Charging on the Go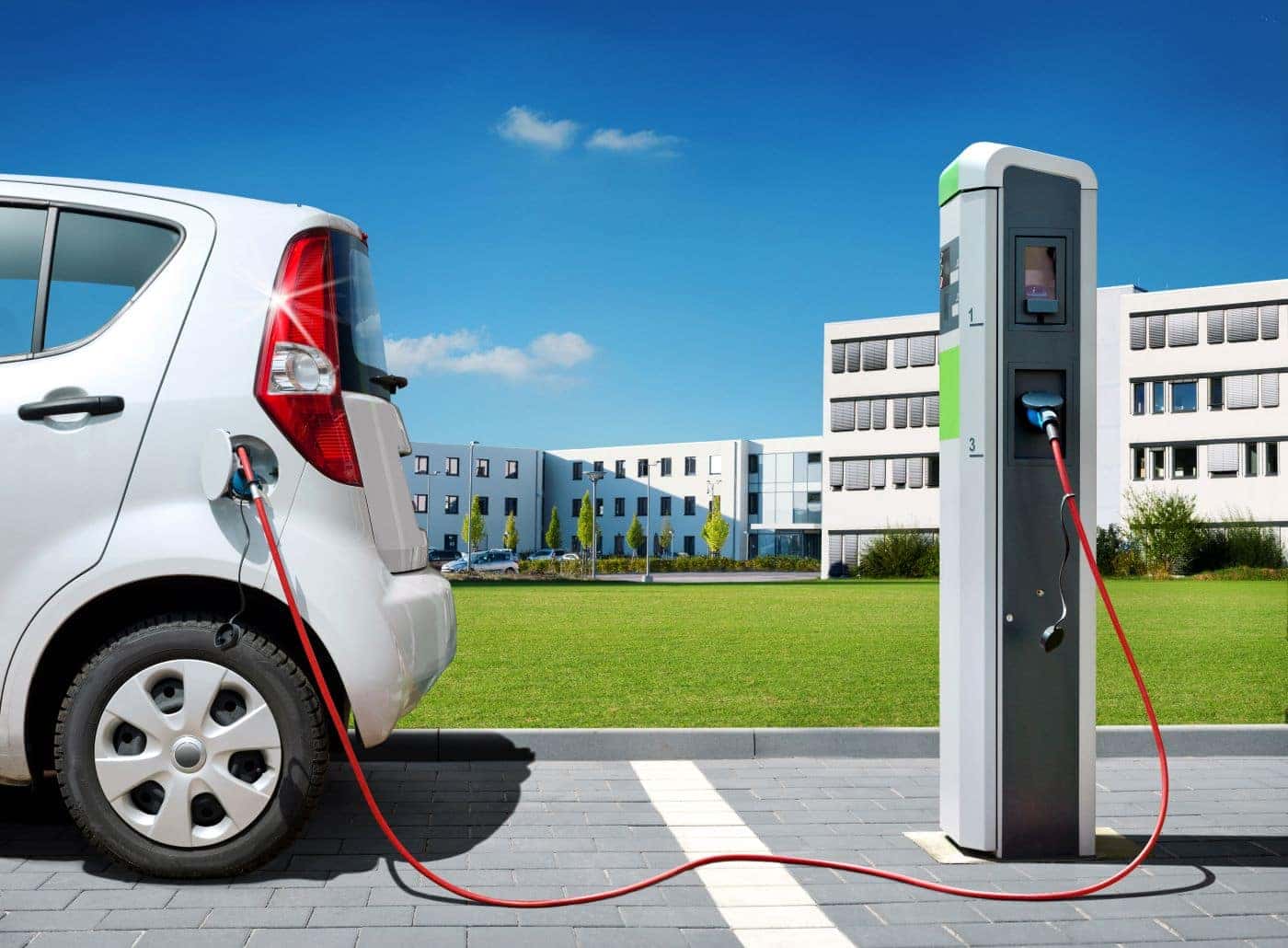 Now that we know how to tackle charging at home, what about when you're on the road? Luckily, with the BlueOval™ Charge Network, you're never too far from one of over 75,000 public chargers. Currently the most powerful charging option, BlueOval™ charging stations are capable of adding up to 54 miles of range in just 10 minutes.
Finding nearby charging stations is easy thanks to the FordPass™ App, while the Power My Trip feature makes planning your next trip a breeze. As a handy, trusted navigator for your electric vehicle, Power My Trip lets you plot your course around charge stations according to your current charge level so that you can plot the smartest route for your journey.
---
Take Charge of the Road
Now that you know more about how to charge electric vehicles, you may be considering checking out an EV for yourself. If so, our team at LaFontaine Ford Lansing is here to help! Drivers in Lansing, East Lansing, and Holt, Michigan, should feel free to stop by or contact our team with any questions or to schedule a test drive!
---